Face-to-Face with the 2022 Volkswagen Jetta GLI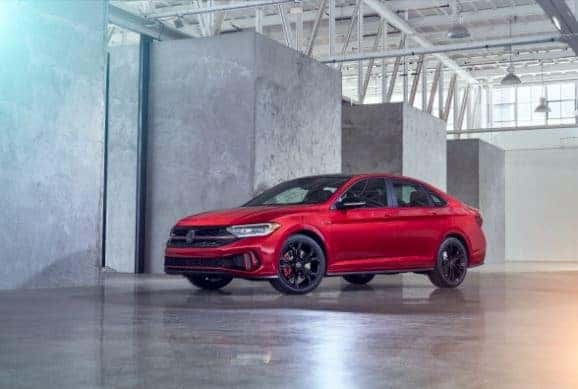 While Volkswagen continues to focus on going electric, the automaker still sticks to its roots of their sport compact car. In fact, the 2022 Jetta GLI was clearly developed with driving enthusiasts in mind – the GLI's 228-hp turbocharged 2.0-liter four-banger makes an impressive 70 + more horsepower than the standard Jetta's engine and comes with performance enhancements such as adaptive dampers and limited-slip differential.
Updated for 2022, the Jetta GLI receives a standard digital cockpit, as well as I.Q. DRIVE; a safety suite that includes lane assist and blind-spot detection. Other key features on the inside of the Jetta GLI are perforated leather seats, which receive a stylish red undertone to emphasize the GLI's performance standing. It compliments the red stitching found on the door panels, creating a sporty interior balance.
Enthusiasts have watched the Volkswagen Jetta evolve over the years – witnessing the compact sedan transform since its debut over 30 years ago. The sporty and fun-to-drive Jetta GLI proves that the popular model is still on the minds of drivers.
Pricing for the 2022 Jetta GLI starts at $30,995