2021 Volkswagen ID.4 Added to Wards 10 Best UX List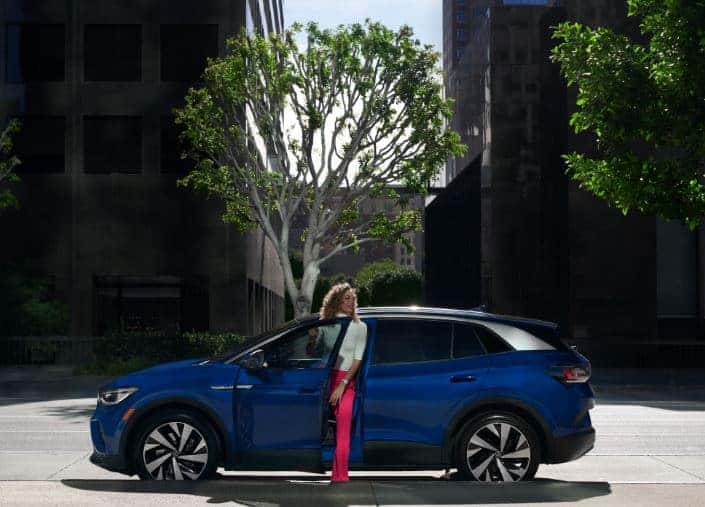 Recently, Volkswagen announced that the new all-electric 2021 Volkswagen ID.4 has joined Wards 10 Best UX list for 2021. Vehicles that demonstrate easy-to-use and functional technology are given such awards. The ID.4 accolade marks fifth consecutive year that a Volkswagen model has made this list.
User experience, or how the driver and passengers interact with a vehicle, includes voice controls, touchscreens, connectivity, infotainment, intuitive controls, and driver-assistance technologies. According to Volkswagen, judging consisted of a thorough review of 33 vehicles in the U.S. with all-new or re-engineered UX features.
"User experience is crucial to achieving widespread adoption of electric vehicles. From estimating range, route planning and connecting to our devices, these experiences not only enhance the owner's connection with their vehicle, but also confront the obstacles which have hindered the mass market shift to EVs," said Dustin Krause, Volkswagen's Director of e-Mobility for North America.
The ID.4 features a modern, spacious interior with meticulous attention to detail. This begins in the very front of the driver with the 5.3-inch ID. Cockpit, an innovative digital display replacing the traditional instrument cluster. Located in the middle of the dash panel is a 10-inch Discover Pro touch infotainment display, which can be configured to driver preference, and managed the standard navigation system.
In addition for being recognized for its impressive UX, the ID.4 has also earned a Top Safety Pick + by the Insurance Institute for Highway Safety (IIHS).