Volkswagen Reveals its New All-Electric SUV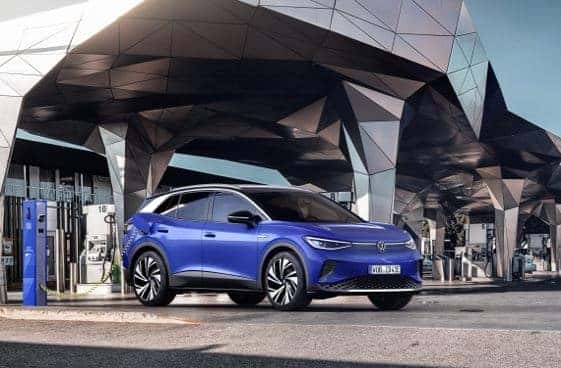 Volkswagen has revealed its newest addition, and is like no other SUV that we have seen before. Introducing the 2021 Volkswagen ID. 4 – the brand's first electric SUV.
The compact SUV will offer all the best features Volkswagen has to offer with its current lineup. Those include hallmark driving dynamics, bold design, and advanced technology – along with long-range EV capability and three years of fast charging with Electrify America for no additional cost.
"The ID. 4 was engineered, loaded and priced to win the hearts of SUV owners who are simply ready to go electric – and fall in love with Volkswagen again," said Scott Keogh, CEO, Volkswagen Group of America. "It drives like a GTI, it has the packaging of a Tiguan and the purpose of a Beetle, All the best things about VW in one package."
Exterior
Like the platform, the design of the ID. 4 represents a move towards the future while also acknowledging the past. At the front, the VW logo is positioned centrally, similar to the Beetle. The ID.4 will be available in six exterior colors. All models come with a body-color roof, black roof rails, and 19-inch aluminum-alloy wheels.
Interior
The inside of the ID.4 mirrors the futuristic look of the exterior, with functionality almost completely controlled by touch or voice control. The 5.3-inch ID. The cockpit (digital driver display) replaces the traditional instrument cluster and is operated with touch-sensitive controls on the leather-wrapped multi-function heated steering wheel.
The base trim level will include a 10.0-inch infotainment system display, 19-inch wheels, heated seats and steering wheel, and VW's IQ driver-assistance package. That package includes adaptive cruise control, lane-keeping assist, automated emergency braking, pedestrian and blind-spot monitoring, and forward-collision warning. Its 82-kilowatt-hour battery can produce 201 horsepower and 228 pound-feet of torque.
The SUV is based on the molecular electric drive architecture (MEB). While it is the brand's newest platform, it also represents a return to Volkswagen's roots, with the electric motor located at the rear, just like the original Beetle. According to Business Insider, the ID. 4 has an EPA estimated range of 250 miles.
Reserve your 2021 Volkswagen ID. 4 today