Once Again, the Volkswagen Atlas is Named Best Family Car by Cars.com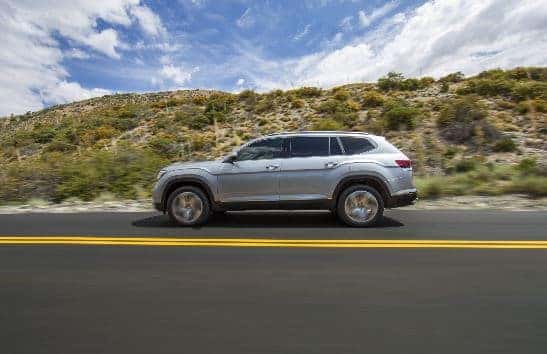 Cars.com recently announced their annual Best Cars For Families list. For the 2020 model year, the Volkswagen Atlas made the top of that list. The 2020 Ford Expedition was also on the list as one of the top options for families.
The editorial staff at Cars.com have a criteria that vehicles must meet in order to make the list: safety, room, value, comfort, and versatility. The Atlas, a three-row SUV, easily met those requirements and certainly fits the description of a family car.
It is also worth noting that with the current events, families are using their cars more than ever.
"Back to school looks very different for families because of the ongoing pandemic," said Jenni Newman, editor-in-chief, Cars.com. "Because of this, parents are turning to their personal vehicles as the best mode of transport for kids returning to in-person learning."
Since family vehicles are part transportation, part playroom, part restaurant, there are plenty of options and the reviews at Cars.com have experienced most of them. For 2020, the Volkswagen Atlas took the top spot.
Revised for 2021, the Atlas impressed the parents on staff for its long list of creature comforts and long-trip-worthy road manners. The SUV easily accommodates several car seats and has a full complement of standard and available advanced safety features.
The Volkswagen Atlas first made its debut back in 2018, and has seen its fair share of awards since. Those include 10 Best Family Cars of 2019, Best Large Utility, and 5-Star Safety Rating by the National Highway Traffic Safety Administration (NHTSA).
Shop the 2021 Volkswagen Atlas today!