2022 Volkswagen Golf GTI Appears on Car and Driver 10Best List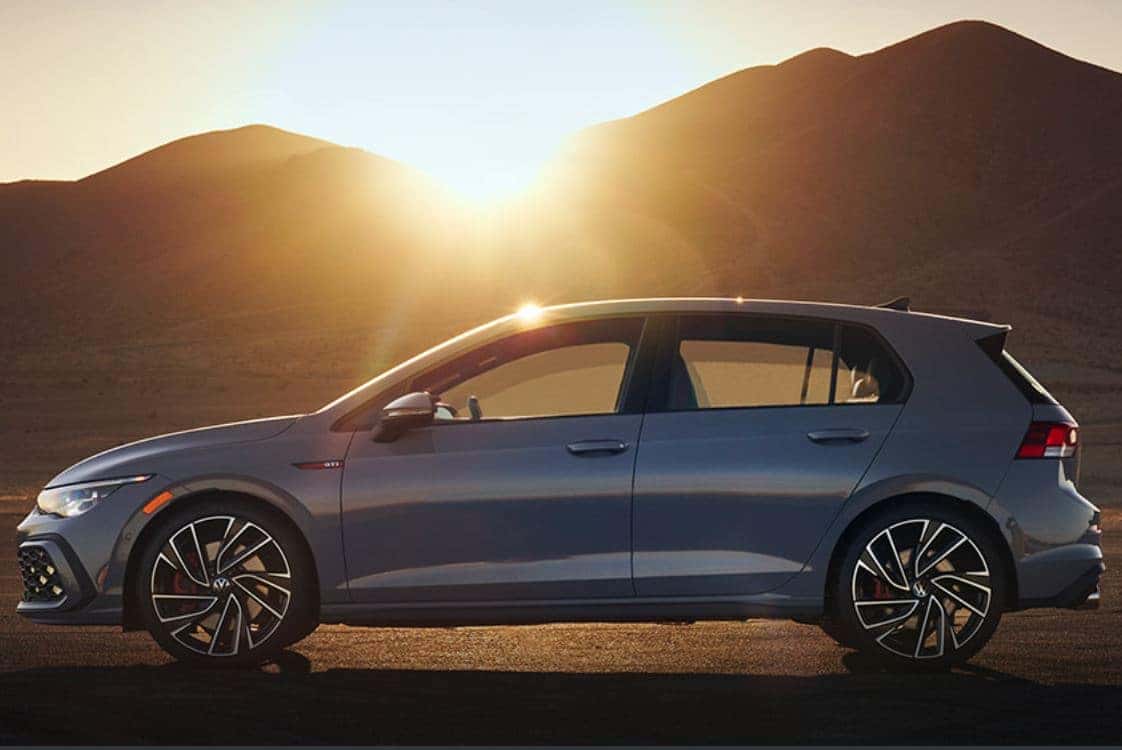 2022 Volkswagen Golf GTI Autobahn / Volkswagen
Volkswagen recently announced that the 2022 Golf GTI has been named to Car and Driver 10Best list. This marks the 16th consecutive win for the GTI and 19th appearance in on 10Best. The all-new Mk8 Golf GTI delivers the most dynamic driving experience from the hatchback yet, with more horsepower, a reconfigured sport suspension, and new dynamic settings.
"The Volkswagen GTI's greatest strength has always been its combination of the special and the everyday. Well before the arrival of the new eighth-generation car, the GTI has been one of our most-awarded 10Besters – this marks its 19th appearance since 1983," said the editors of Car and Driver. "It has never been hard to see its appeal, that of a bona-fide German performance car with both an affordable price tag, plus the practicality of five seats, good fuel economy, and more cabin volume that some compact crossovers."
New features on the 2022 Golf GTI include a completely digital display, a 241-horsepower, 2.0-liter turbocharged direct-injection EA888 evo4 TSI engine, making the GTI more powerful than ever before. With a maximum torque of 273 pound-feet, it can be coupled with a standard manual six-speed transmission or an optional seven-speed dual-clutch automatic (DSG).
The 2022 Golf GTI is available in S, SE, and Autobahn trims. The Golf GTI S trim offers a six-speed manual transmission, 18-inch wheels, LED headlights and taillights, rain-sensing windshield wipers, 10.3-inch digital gauge cluster, and an 8.3-inch infotainment display. The Golf GTI SE trim has a sunroof, 10.0-inch infotainment display, and a Harman/Kardon stereo system. The third trim, the Golf GTI Autobahn, comes with 19-inch wheels with summer tires, leather upholstery, cooled front seats, and a 12-way power driver's seat.
The Car and Driver annual "10Best" list features 10 of the magazine's most favored new vehicles. Vehicles are judges on value, fun and mission fulfillment. Nominees consists of all-new vehicles, those with significant updates, and 2021 10Best winners. The competition combines cars, trucks and SUVs; all vehicles must fall under the base-MSRP cap of $90,000 and be on sale in the U.S. by January 2022.
"We are thrilled to see the Golf GTI on the 10Best list for the 16th straight year," said Scott Keough, President and CEO, Volkswagen Group of America, Inc. "The GTI has been the definition of fun-to-drive for nearly 40 years and the eighth-generation model is no different. It is the heart and soul of our brand, and a real-world reminder that the Volkswagen enthusiast spirit is alive and well."