VW's Atlas Continues To Woo Buyers Nearly Five Years Later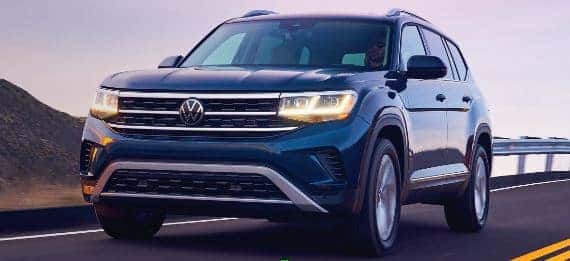 If you loved the Volkswagen Atlas when it first was released back in 2017, then you have no reason not to be more in love with 2021's Atlas SUV. In fact, if you equate sales figures with the the popularity of a specific vehicle, data shows the Atlas has never been more popular.
According to Goodcarbadcar.net, sales of the 2021 Atlas in the U.S. are their best ever through the first six months of the year (44,069). When compared to 2018, 2019, and 2020, Atlas sales figures continue to climb over the same time period.
Taking it one step further, Volkswagen released the Atlas Cross Sport in 2020, a smaller, 5-passenger version based on the bigger, beloved Atlas, and that has received rave reviews from owners and media outlets since it's arrival in 2020.
What makes the Atlas such a popular, well-loved SUV?
"My 5' 10" husband can fit in the 3rd row comfortably. It's smooth and quiet. Compared to other SUV's it's size I think the gas mileage is good. I will most likely from now on be one of those people who drives it until it dies and buys the same car over again. I couldn't be happier."
Another reviewer on Edmunds.com said the Atlas is a great choice for families with taller children, while one Cars.com reviewer called it the "Most satisfying vehicle purchase EVER." 95% of reviewers on Cars.com recommended the Atlas, and the lowest rating the 2021 Atlas received in any Cars.com review category (Comfort, Interior Design, Performance, Value For The Money, Exterior Styling, and Reliability) was a 4.7/5.
Like a fine wine, the Volkswagen Atlas SUV continues to improve with age.
Shop Atlas Inventory Now At Kelly Volkswagen