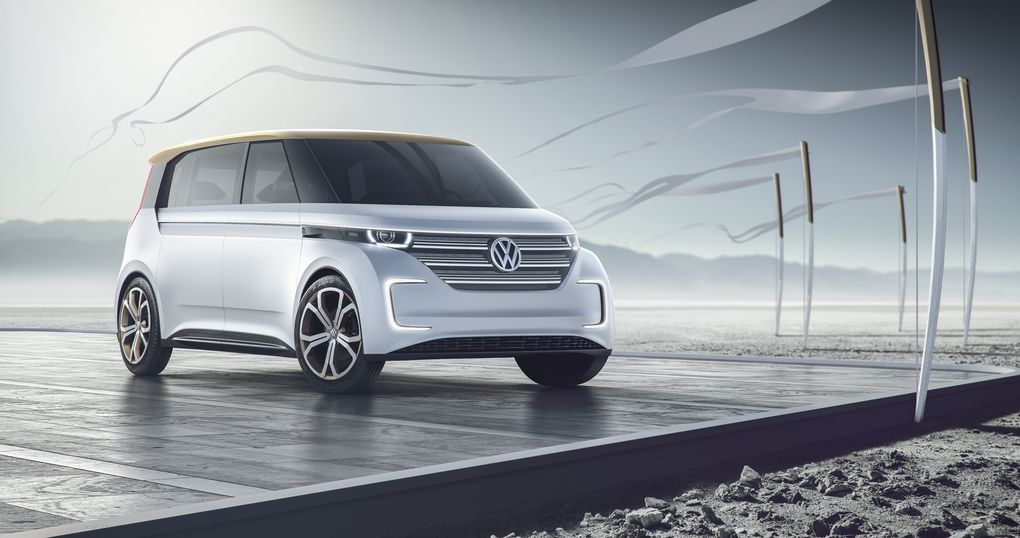 Volkswagen's BUDD-e concept vehicle has much to offer no matter your taste / Photo Credit: Volkswagen of America
All-electric, long driving range, innovative technology. These are all things the new
Volkswagen
BUDD-e concept offers, in a futuristic van design layout.
First revealed in
Consumer Electronics Show (CES)
, the BUDD-e concept is a novel one to say the least. This vehicle literally wants to be your buddy in so many ways, it's astonishing. For one, before we even talk about features, let's start with highly impressive figures.
The VW BUDD-e concept has an unbelievable range based on an
estimate by the New Eurpoean Drive Cycle
, which says it has a range of 373 miles. The EPA drive cycle estimate shows a range of 233 miles, still quite long enough to penetrate and obliterate any consumer fears of range anxiety.
Inside, the BUDD-e is unlike any vehicle you've entered, with a lounge-like layout in the rear, the possibility of a rearward facing front passenger seat, and the equivalent of three iPad-like dashboard screens in front of the driver.
Looking for more features? BUDD-e replaces the buttons on your modern-day steering wheel with swipeable, pressure-driven sensor pads, and changing things on your displays are as simple as a touch, tap, or swipe. Voice commands more your thing? Simply say "Hello Budd-e" to get the vehicle to listen to your commands.
The back seat of modern vehicles isn't always the most ideal place you'd like to sit, but in the BUDD-e, it's definitely where you want to be. A flat vehicle floor is possible due to the large battery being placed underneath the vehicle and at the far ends of the vehicle, opening lots of space up for lounge seating, and a rear driver-side "head unit" as VW calls it. This head unit, essentially an infotainment screen for all passengers, allows for driver information to be shared between it and the driver's Active Info Display.
E-Mirrors, gesture controls, and even a digital "drop box" is essentially what the BUDD-e transforms into as needed, which makes this Volkswagen vehicle a worthy companion. Perhaps something you might even call a friend, or a pal. Perhaps a buddy.