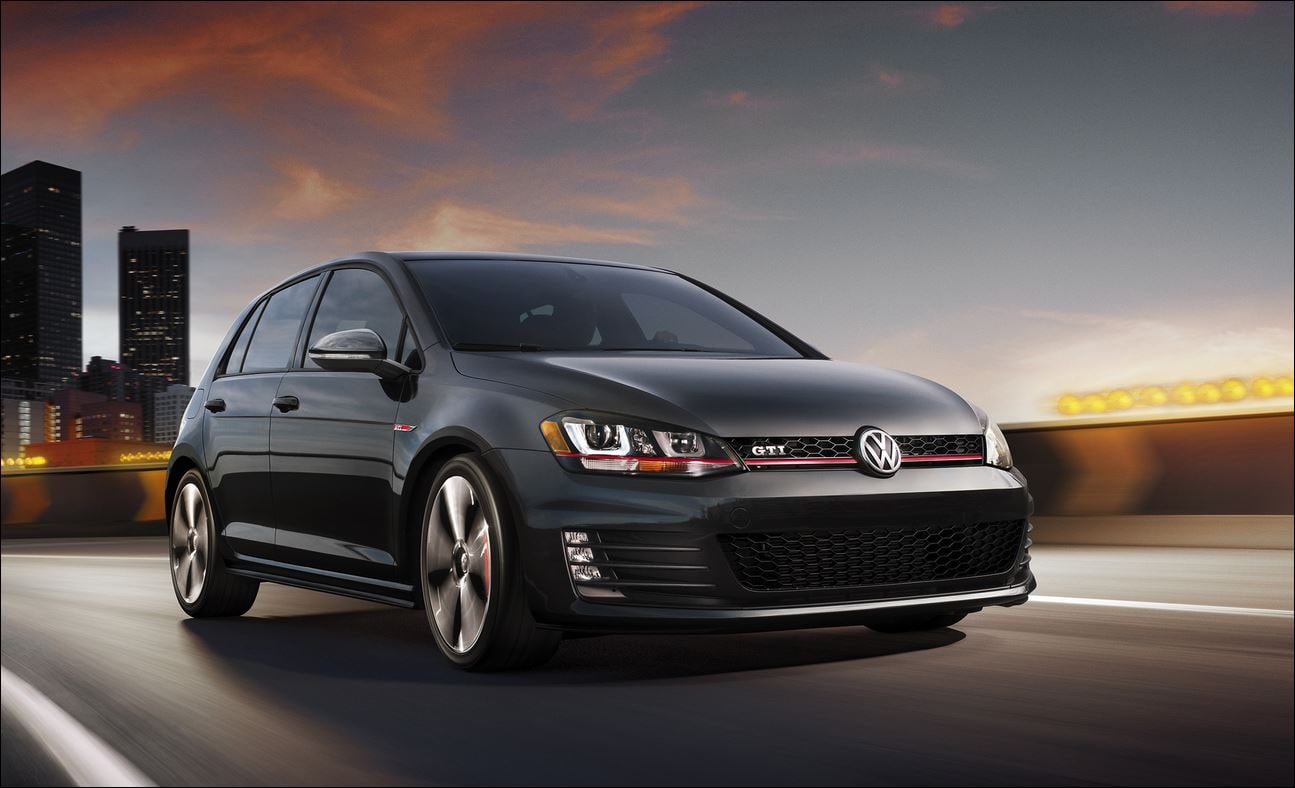 By now, you probably know that lower-than-average gas prices has had a major impact on the automotive industry. With summer quickly approaching in New England, the nicer weather and low fuel prices are giving Americans a better chance to get out and enjoy the warm temperatures hitting the country, as proven in a
recent report from AAA on MotorTrend
.
If you're a
Volkswagen
owner, however, that benefit is further increased by your selection of a VW, which means you should be getting out and adventuring with your V-Dub model.
Volkswagen ranks in the top 10
for Domestic and Imported passenger cars when it comes to corporate average fuel economy, making clear how efficient their models are. This week in
Massachusetts
alone, we're experiencing and expecting temperatures around 10 degrees warmer than the monthly average for May. That means more Bostonians will be outdoors taking trips to enjoyable locales and trying to celebrate the nicer weather. If you have a Volkswagen, you'll get farther for less - much less.
Don't believe us? Take a look at the comparison below to get a rough estimate of the type of money and mileage you save and gain respectively when it comes to having a VW over another model. As you can see, right now just by owning a new
Volkswagen Golf
over a new Chevy Camaro for example, you'll get 8-9 MPG better fuel economy in the city or on the highway.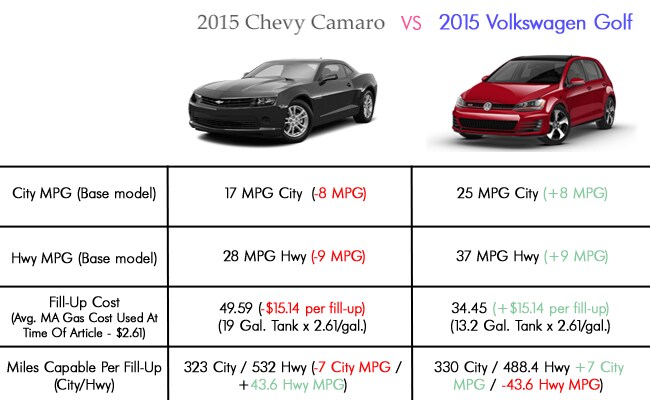 New Chevy Camaro or VW Golf? If fuel economy is important to you, then the Golf is the better selection by far.
You save yourself over $15 per gas tank fill-up*. The Golf can only hold about two-thirds of what the Camaro can in its gas tank, but even so, gets eight more miles per fill-up than a Camaro. Not only that, we believe it looks just as good too.
So, VW owners, get out and celebrate the warmup and go new places with your favorite Volkswagen. Take pictures, make memories, and enjoy life the way it was meant to be enjoyed during the summer. And for all of you non-Volkswagen owners, you should consider stopping by
Kelly Volkswagen
as soon as possible.
The time has never been better to get out and soak up the sun in an all-new Volkswagen vehicle. Visit Kelly Volkswagen in Danvers, Massachusetts on Route 114, located at 72 Andover St. right next to Kane's Flower World and seconds away from the British Beer Company. If you cannot make it into our dealership, we invite you to contact us at 978-774-8000. How's that for Making it Easy!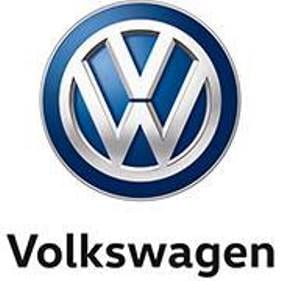 *Fill-up costs were based on average gas pricing in Massachusetts at the time of publication. Gas savings are estimates, and will vary based on driving conditions and how you drive your vehicle. See fueleconomy.gov for more information regarding the fuel economy ratings of these models.