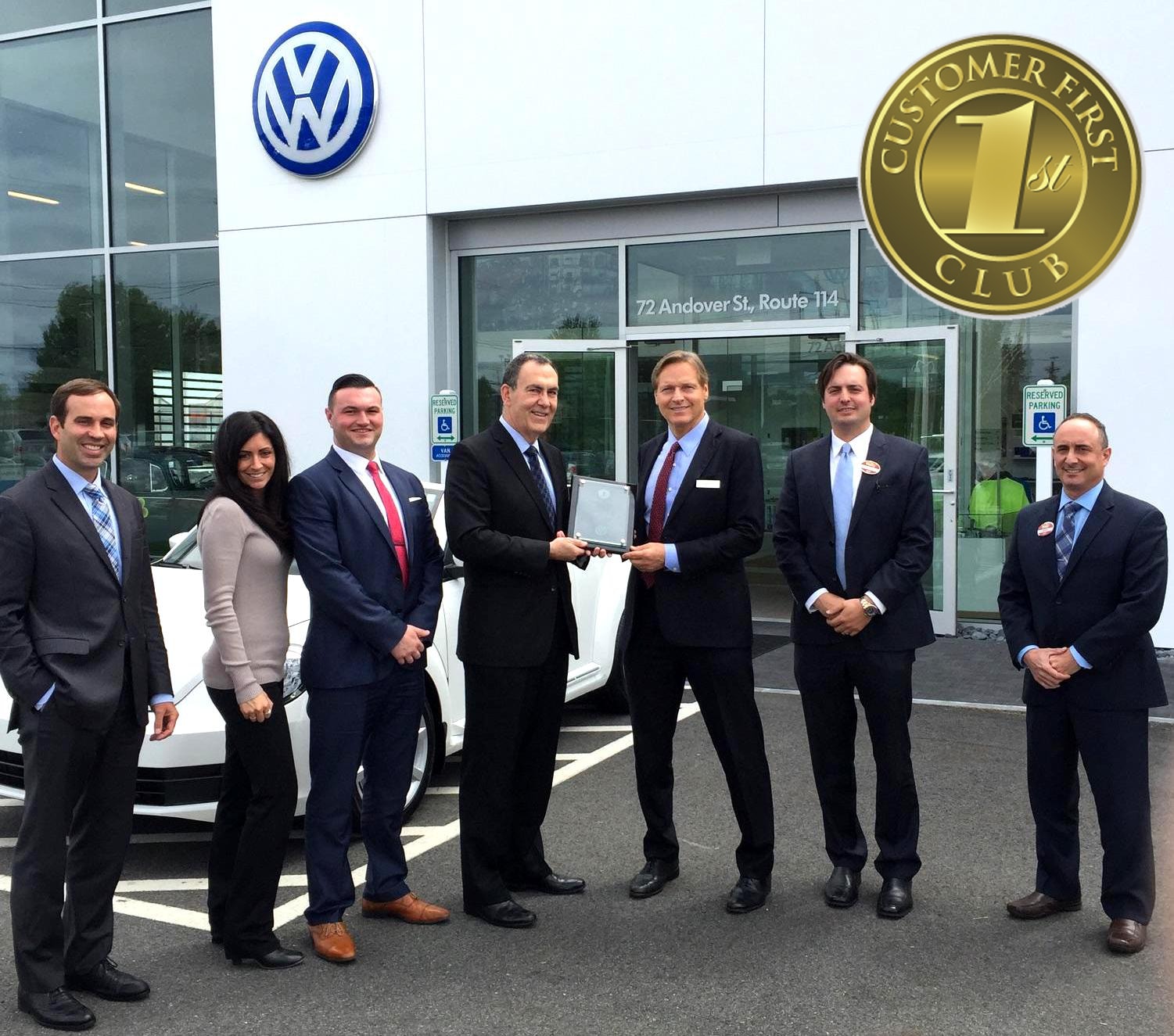 The Customer First Club is a very prestigious club to be a part of. It is an award bestowed only to the highest quality
Volkswagen
dealers in America who excel in their customer service and satisfaction of their customers, from sales and service to parts and accessories. Each honored dealer has been voted for by customers, who feel the experience at their VW dealership was among the best in the country.
Kelly Volkswagen
is proud to announce that we have been named a Volkswagen Customer First Award Winner for the 2015 year. We are humbled and very appreciative of this great achievement, for which we have our customers to thank.
The experience our customers receive at Kelly VW in
Danvers, Massachusetts
is the highest quality Volkswagen service available. We promise to continue delivering the best Volkswagen service in New England and the country, and we thank you again for this amazing honor.