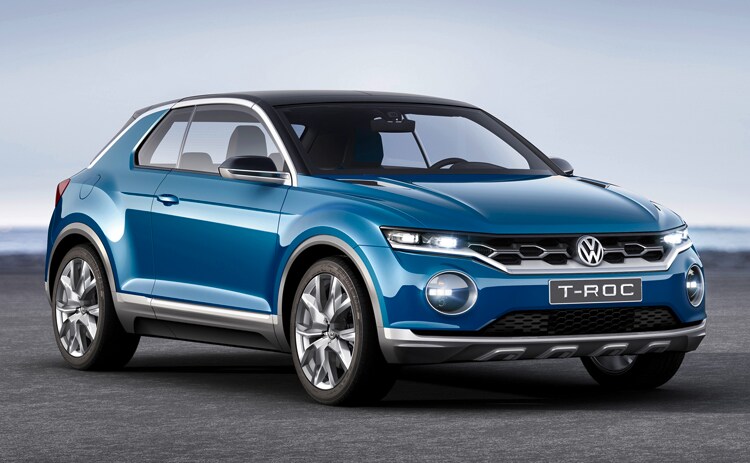 Volkswagen's new concept methodology should prove useful in the U.S. within the next few years
United States consumers enjoy vehicles that feel and look good, while retaining efficiency and offer some sense of utility. That is why automakers are beginning to change the way they create their future vehicles, including one top automaker.
The next few years forecast a change in design for many automakers, and German powerhouse
Volkswagen
sees an update to their lineup for the U.S. market coming together - albeit silently thus far.
Recently, Automotive Analyst and Editor at
Kelley Blue Book
Karl Brauer, gave an in-depth perspective of how Volkswagen plans to shift towards a more consumer-friendly lineup in the coming years in
his recent piece on Forbes.com
.
"Volkswagen plans to go on the 'offensive' by finally revamping its aging SUV/CUV lineup, currently consisting of the
Tiguan
and
Touareg
. In late 2016 a 7-seater SUV, built at the Chattanooga plant, will launch," said Brauer.
But the main reason why Volkswagen should have success in the U.S. is thanks to their MQB platform, which Brauer says enables Volkswagen to share parts between vehicles, enabling lower costs and shared parts.
"By 2018 it expects to sell 7 million vehicles utilizing MQB, all produced at maximum speed and cost efficiency. The current
Golf
was Volkswagen brand's first MQB vehicle offered in the states (we took a close look at it last summer), and its [sp] been extremely well received," said Brauer.
So shared parts and technology is the basis for Volkswagen's future success, but it goes beyond that. VW is putting resources into their Electric Vehicles (EVs) department, which expects to have a better battery inside their EVs, making possible a projected range of more than 300 miles in the near future.
Volkswagen CEO Martin Winterkorn says the company can afford to "electrify" up to 40 models thanks to the MQB platform. It's a unique system that will allow Volkswagen to remain flexible with their future vehicle lineup.
On top of all that, the German automaker is putting together a nice array of stylish, modern vehicles that function better than its current models. In Brauer's article, he mentions VW intends to build a few new models, including a new compact CUV based on the Golf platform and based on the T-Roc Concept (shown above).
Other concepts like the
Volkswagen Cross Blue Coupe concept
,
Volkswagen GTI Supersport Vision Gran Turismo
, and the not-so-concept
2017 Volkswagen Golf SportWagen Alltrack
all keep fans on their toes waiting for the next big thing to come out from the automaker.
The anticipation is great and unbearable all at the same time.