If you want your next vehicle to be sporty, fun, legendary, fuel efficient, easy-to-use, attractive, well-powered, or retro-styled, then chances are
Volkswagen
's
Beetle lineup
has something for you.
Where The Beetle Beats Out Everyone Else
Volkswagen's people car, the Beetle has an unmistakable appearance and an unrivaled composure on the pavement that sets the Beetle apart from the competition. That, and the fact that the Beetle comes in a multitude of options with an appeal for just about everyone, makes it an all-in-one option inside the small car genre of autos.
There For You Most When You Need It The Most
The technology inside the Volkswagen Beetle is so advanced, it goes above and beyond the level of its challengers. Standard in all Beetle models is an important feature, Intelligent Crash Response System.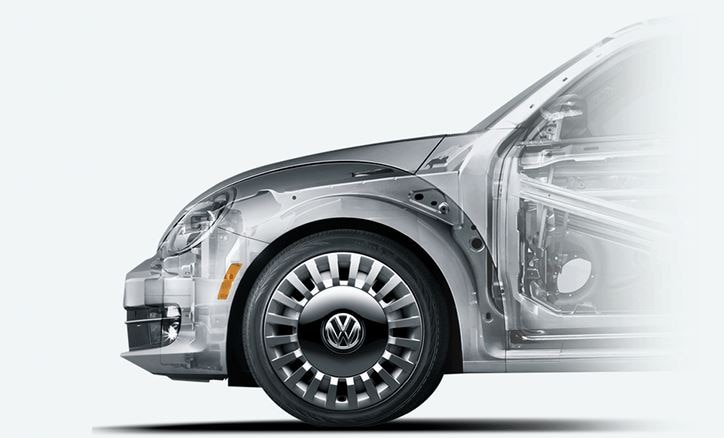 This technology is arguably the most helpful and worthwhile feature on the Beetle, that automatically unlocks doors, turns on hazard lights, and cuts the fuel line upon collision with another vehicle/object. There are many products that can save your life in an emergency and VW's Intelligent Crash Response System is another important one.
Standard Features And A Superb Diesel Edition
Volkswagen's
2014
and
2015
Beetles come with an onslaught of quality standard features, including an eight-speaker stereo with CD player and Auxiliary port, iPod adapter, Bluetooth with audio streaming capabilities, heated front leatherette seating, and ambient lighting.
If you so choose, you can upgrade the overall fuel-friendly nature of your Beetle by going with the
TDI edition of the Beetle
, good for over 40 MPG on the highway in 2015 models, and 39 MPG in 2014 Beetle TDIs. Also, new 2015 Beetle TDI buyers will see 10 HP more than 2014 buyers did.
End Result – An Easy Everyday Vehicle
The Volkswagen Beetle comes with a collection of available add-ons and upgrades that can be added to enhance the look, performance, and feel of your new Bug addition. And those of you who just have to have the drop-top edition of the Beetle, you can open the power soft top in under 10 seconds while going up to 31 mph.
View our 2014 and 2015 Volkswagen Beetle inventory today at
Kelly Volkswagen
in
Danvers, Massachusetts
, the largest Volkswagen dealership in the USA.