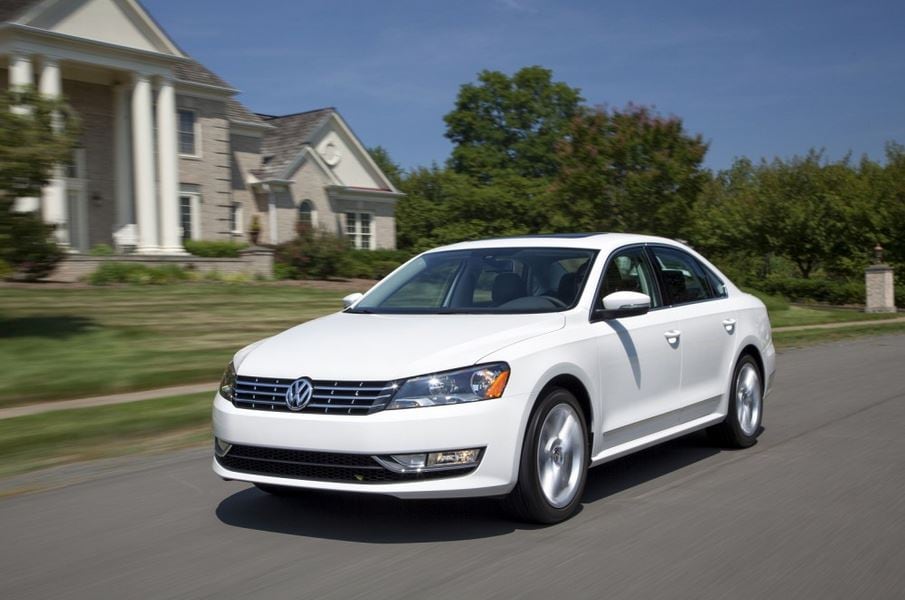 Competition is fierce in the mid-size segment, but one option stands out amongst the rest with its accommodating attitude and segment topping fuel economy capabilities – the
2015 Volkswagen Passat
.
Volkswagen
has a total winner with its new 2015 Passat model (all four versions), which offers more space in the backseat than some SUVs, and a well-refined driving performance. But there's a secret Passat that everyone seems to have fallen in love with, and it's pretty easy to see why.
The
2015 VW Passat 2.0L TDI
is powered by a turbodiesel inline four-cylinder engine that offers an unreal 30 MPG City/44 MPG Highway* split, 150 HP, and all of the quality features fans have come to know from their Volkswagen vehicles. And it can be yours today with a generous MSRP of $26,825.
Here are some details of what's included in some of the trims:
- 17" Sonoma alloy wheels (Standard)
- Bluetooth® with audio streaming with compatible devices (Standard)
- Rearview camera (Standard)
- Heated front seats (Standard)
-
Fender®
Premium Audio System with 8 speakers plus subwoofer (SEL Edition)
- Remote Start (SEL Edition)
Furthermore, such a spacious mid-size sedan offers a perfect match for families who aren't in the crossover/SUV mold, or just prefer the safety and reliability associated with a Volkswagen over competitors. The spacious nature extends to its trunk as well, offering well-above average space and size for such an already-spacious vehicle. It's also perfect for child car seats, as proven in this review from
Cars.com's Kicking Tires blog
.
"When it comes to Car Seat Checks, some cars are memorable because of how easy it is to install child-safety seats in them. The Volkswagen Passat is one of those cars," says Editors Jennifer Newman and Matt Schmitz.
But does the Passat satisfy adults as well?
"…when it comes to a specific Passat, the TDI is the hands-down winner. For about $26,000 base, you'll get a sedan with about 700 miles of driving range on a tank of fuel, limousine-like rear-seat room, and a dash of Volkswagen handling brio,"
said The Car Connection's John Voelcker.
"If those attributes top your shopping list for a new family sedan, the Passat rules."
View the latest 2015 Volkswagen Passat TDI and our entire lineup of VWs at
Kelly Volkswagen
in
Danvers, Massachusetts
– the largest Volkswagen dealership in the USA!